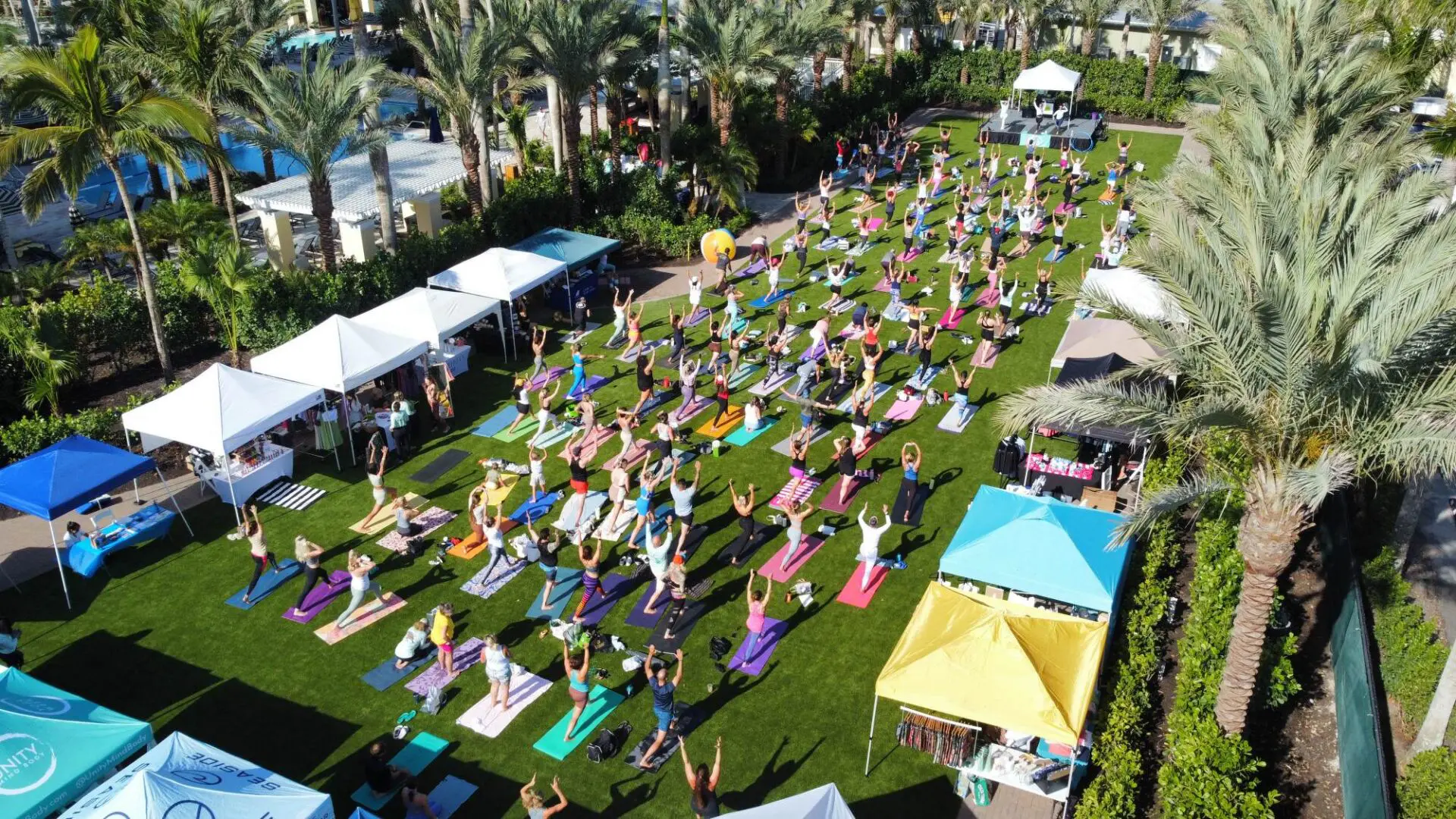 Welcome to Yoga Week, Unity's signature event that brings people together for a week-long celebration of health, wellness, and community. Since its inception in 2020, Yoga Week has been a cornerstone of Unity's mission to promote wellbeing and connection among individuals. Yoga Week is an unforgettable experience, with a diverse range of fun and engaging yoga classes led by certified teachers. From beginner-friendly sessions to advanced practices, there is something for everyone. Whether you are looking to build strength, increase flexibility, or simply relax and unwind, Yoga Week has got you covered. As you move through each day of Yoga Week, you will have the opportunity to connect with like-minded individuals from different walks of life. You will have the chance to experience the power of unity as you practice together, support each other, and create meaningful connections. The week culminates in a Grand Finale, where participants can celebrate their progress and achievements together. This is a chance to reflect on the journey, appreciate the growth and transformation, and embrace the sense of community that Yoga Week fosters. At the heart of Yoga Week is the intention to promote mind-body connection and community building. As you immerse yourself in the practice, you will discover the power of yoga to transform not just your physical body but also your mental and emotional wellbeing. You will leave Yoga Week feeling refreshed, rejuvenated, and connected to yourself and those around you. Join us for a week of yoga, connection, and transformation. Let us come together as a community and create something beautiful. We can't wait to see you on the mat! Next Yoga Week: TBD
what previous participants are saying
I attended Yoga Week in 2021 and it was my first experience with yoga and I fell in love with for the body, mind, and spiritual joys it brings me!
Courtney Gordon
I'm new to the area and don't have a home studio yet, or Florida yoga friends. Yoga Week was a perfect opportunity to try several studios, and styles of yoga, and make some connections in the yoga world. Not knowing what to expect, I limited myself to one class per day but I met several people who were taking 3 or 4 classes per day. I will definitely plan to take as many classes as possible next time around. It was such a wonderful experience!
Deanna Kohl
Yoga week SWFL is an amazing event. I have great fuel to be able to attend both years and can't wait for the next! There are so many wonderful people involved. I have truly enjoyed meeting new friends and trying out different genres of yoga and meeting new instructors.
Jen Perry
It was very organized and everybody was very friendly!!
Sandee Morison
Using yoga "to unite" us as a community is a goal! Our mission is to be a diverse, non-dogmatic yoga week filled full of classes and events that bring together the collected certified yoga teachers, students, studios, organizations, and companies. We wishes to promote yoga's health and wellness benefits to many while bringing together a sense of community. Let's come together to help bring more awareness to yoga and make the practice easily accessible!