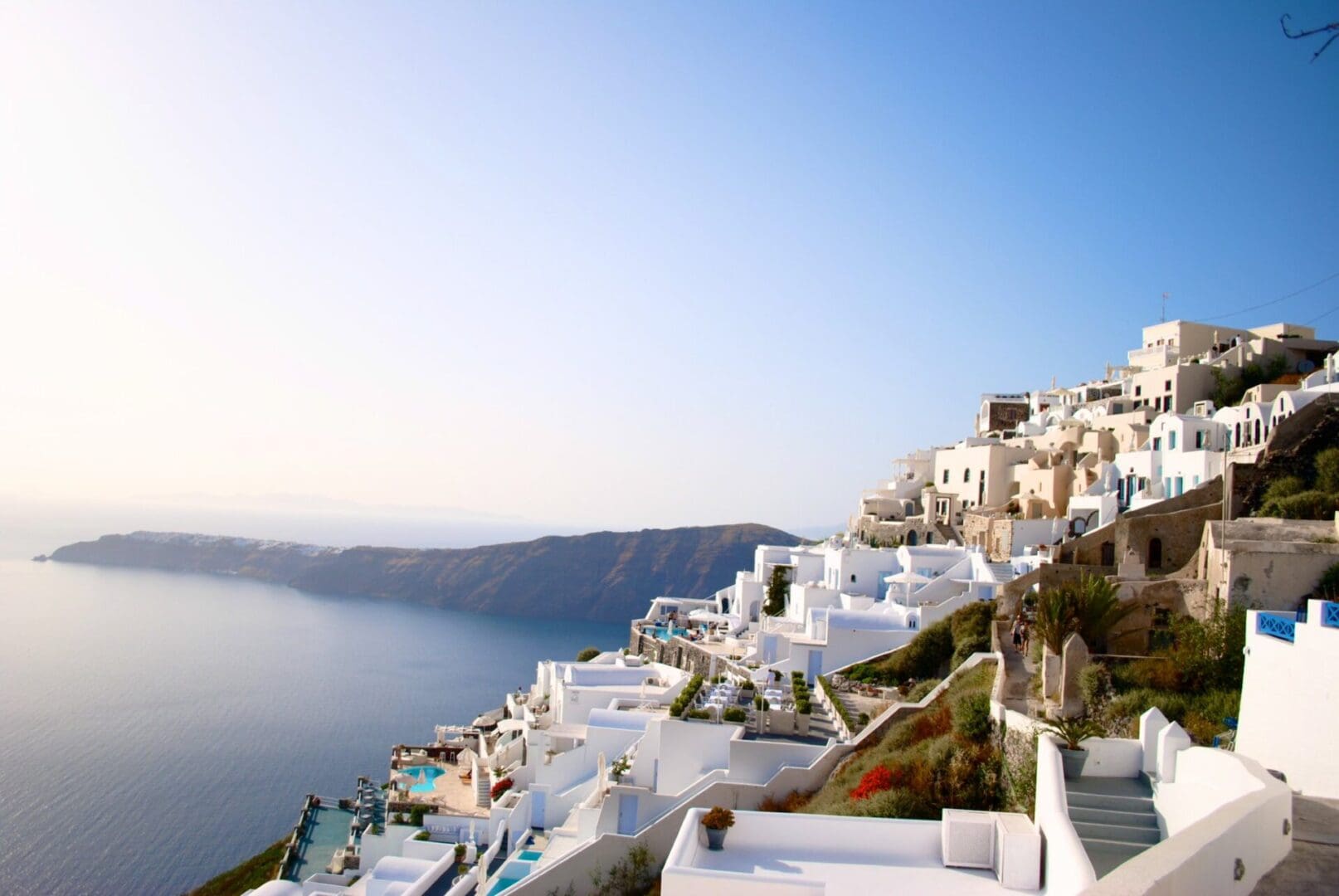 A luxury Greek island exploration with yoga and included excursions
7 nights of a luxury yoga and mastermind retreat; filled full of fun activities! Come rejuvenate by practicing yoga on the exhilarating cliff sides of the Aegean Sea. You will be experiencing a fun planned out week of Greek food, activities, yoga, and mastermind topics to help you thrive in life.
Join this luxury retreat to explore other parts of the world while connecting with your mind, body and driven community.
Details:
Dates: September 12th-19th, 2023
Tour Leaders: Marc and Natalie Devisse
Yoga Difficulty: All Levels
Group: All Genders
Yoga Styles: Vinyasa (flow), Hatha (breath & body), Yin (hold) & Restorative (relaxing) + Meditation & Breathwork
Language: English
Strongly suggest you arrive in Europe at least a week before to recover jet-leg and in Athens a day or two prior due unexpected travel changes. We will meet and depart from Piraeus Port in Athens on Friday, September 8th early in the morning. The most convent way to get to Athens is fly into Athens International Airport Eleftherios Venizelos (ATH) then using private shuttle service with your hotel.
Meet your lead yoga teacher, Natalie, a well-known wellness and yoga teacher from www.UnityMindBody.com + others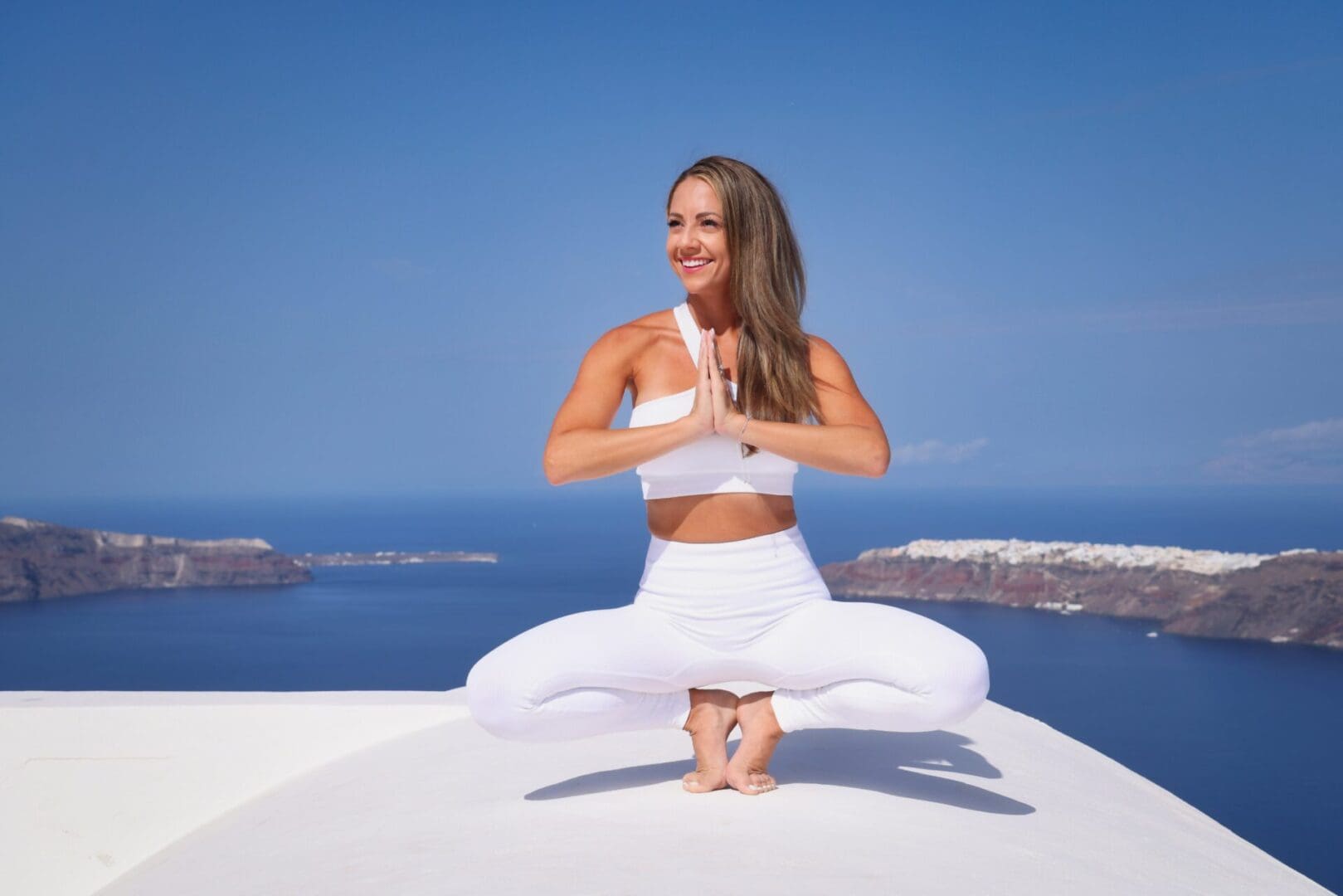 Hi, I am Natalie!  
With over twelve years of experience teaching yoga and ten years as a Fitness Coordinator, leading diverse classes to many different demographics with a degree in Exercises Science; I discovered that mind body classes have the most positive profound effect on individuals. I founded Yoga Week and Unity Mind Body to hold space and share the most beneficial mindful online and in-person offerings... to help you live a life filled full of vitality! I look forward to leading you through theses mind body techniques during our Yoga Week Greece Luxury Retreat! 
Accommodation: 7 Nights in the Greek islands. Lodging at luxury locations with the epic views in Greece. Wifi and pool Full itinerary for an epic Greek adventure!
Meals: Breakfast, lunch and dinner
Transportation: Boat transportation to Santorini from Athens, and in-between planned meals and excursions (Excluding: Airfare, travel insurance and departure from retreat transportation)
Yoga Mat Activities:
Private full day boat tour of the islands, with drinks, bbq, swimming and dancing

ATV- four wheeling

Cooking class

Hikes

VIP Beach club day with special accommodations including DJ, cabanas, authentic Greek meal, tequila tasting

Photos captured by world renowned photographer

Full moon beach yoga evening with DJ- full immersion experience with cave dancing and full moon yoga

Business Mastermind sessions/ networking with like-minded professionals

Massage 
Schedule:
Example A:
Day Intention: Abundance
7:30am-8:30am Yoga class on a cliff rooftop facing the sea
8:30am-9:30am Breakfast all together at the hotel
10:00am-11:00am Hike
12:00pm-1:00pm Lunch with mastermind- How to increase your wealth
1:00-4:00pm Chill time, pool, relax etc.
5:00pm Shuttle takes us to VIP Beach Club
6:00pm-8:00pm Authentic Greek family style dinner
8:00pm-9:00pm Full Moon Yoga on the beach
9:00pm-11:00pm Dancing in the cave with DJ
Example B:
Day Intention: Manifestation
7:00am-7:30am Meditation
7:30am-8:30am Yoga class
8:30am-9:30am Breakfast to eat on your balcony facing the sea
9:30am-11:00am Chill, relax at pool, journal
11:00am-12:00pm Lunch with mastermind-Planning out your goals
12:00pm Shuttle takes us to private catamaran
1:00pm-7:00pm Private full day catamaran touring of the islands, drinking, eating Greek bbq, swimming and dancing
7:00pm- Shuttle takes us back to hotel
8:00pm-9:00pm Get ready for bed
9:00pm-10:00pm Relaxing restorative yoga session
Example C:
Day Intention: Self care
7:30am-8:30am Yoga
8:30am-9:30am Breakfast
9:30am-12:30pm ATV around the island
12:30pm-1:30pm Lunch with mastermind: Making your day more efficient and effective
1:30pm-5:30pm Chill by pool, get massages, journal
5:30pm-8:00pm Cooking class and dinner
8:00pm-9:00pm Restorative yoga